Custom firmware printing how-to for Windows 2000
Installing printing for wl-500g custom firmwares.
1. Click Start, select Settings, click Printers.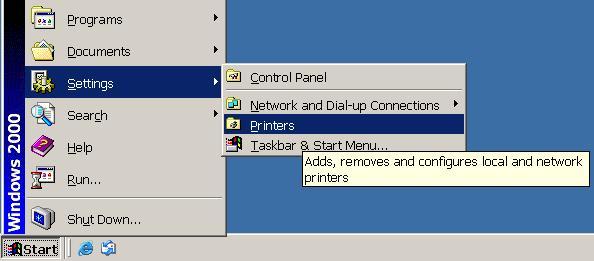 2. Click Add printer.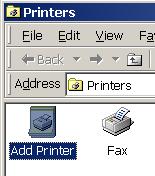 3. Wizard Window should appear - press Next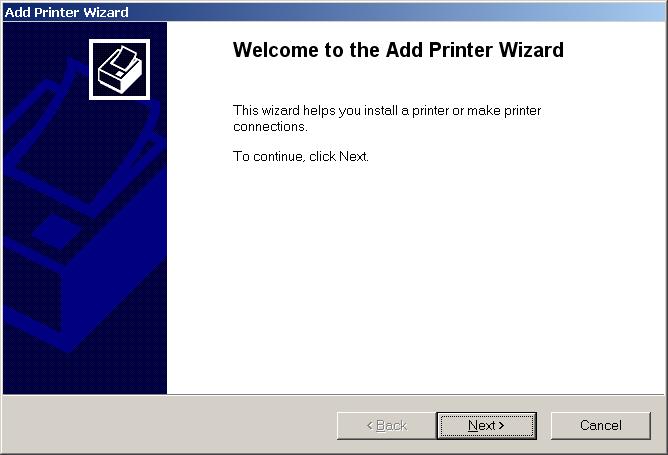 4. Select Local printer and remove check mark at "Automatically detect ...", press Next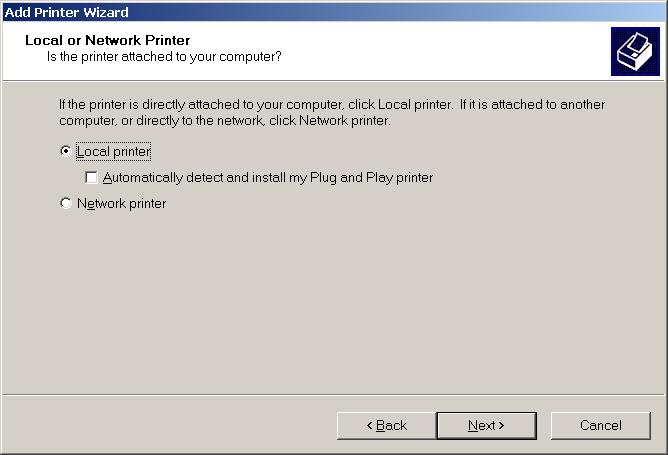 5. Select "Create a new port option" and "Standard TCP/IP port" in the drop down list, press Next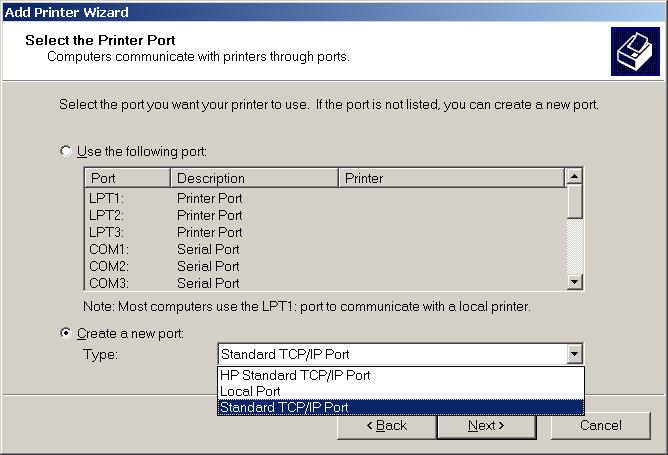 6. New wizard window will appear, press Next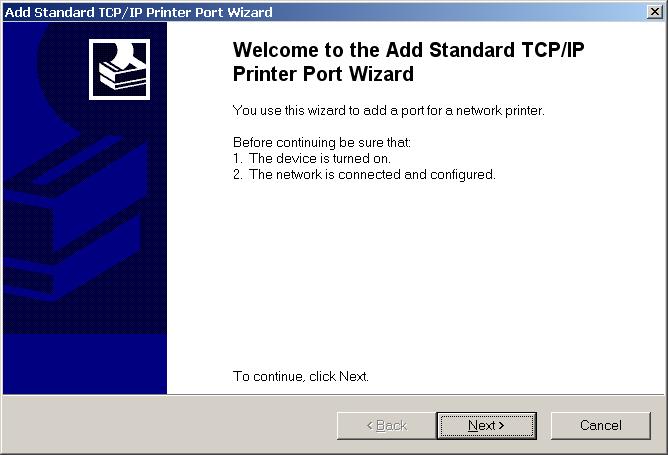 7. Type your wl500g address in the IP address box, press Next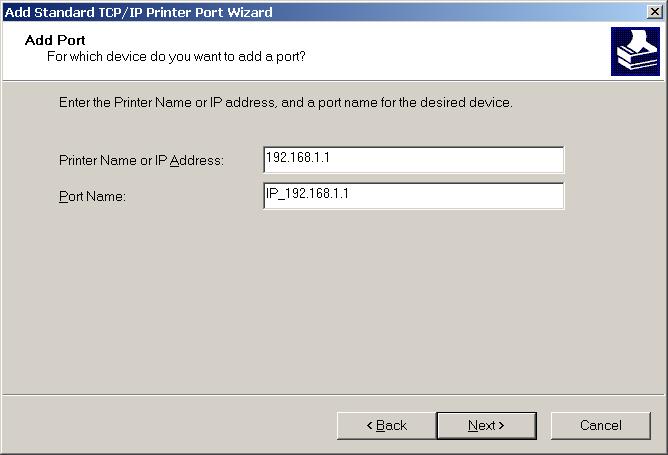 8. Select Custom option on the next screen, and press Settings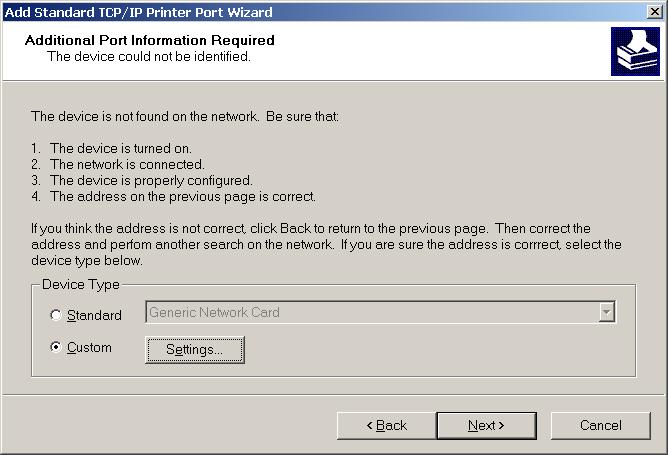 9. New "Configure standard ..." window will appear, and you will need to check the RAW option, if not already checked and change port number - specify 9101 for LPT printer or 9100 for USB one. Once completed press OK. Once this window is closed press Next in the Wizard window.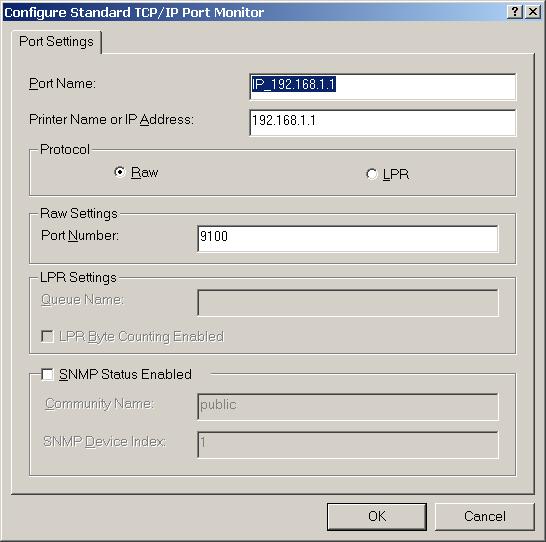 10. Add Standard TCP/IP Printer port finished, press Finish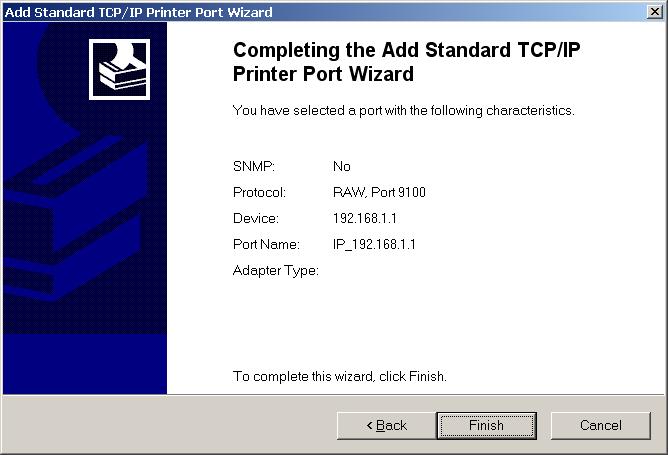 11. Once you've completed port configuration Add Printer should appear and you will need to continue with regular printer setup procedure.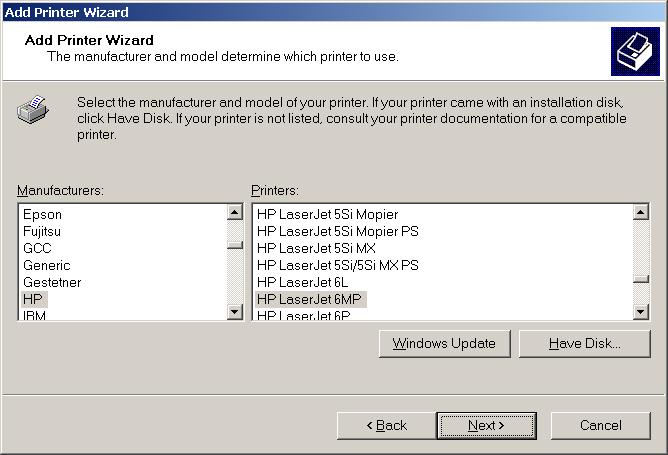 ---
oleg at cs dot msu dot su